Product Number: 8500054-ID-X
Where ID is Interpupillary distance (54..56..58..60..62 mm)
and X is nominal working distance
Custom TTL Loupes
Lightweight 2.5x magnification device.
Ergonomic, lightweight and comfortable sports frame
Field of view: 3.5-4.5 inch
Nominal working distance: 14, 18, and 22 inch
Depth of field: 4-5 inch
Edge-to-edge high definition and resolution
Compatible with all Nano lights for the most comfortable operation
DentLight offers an affordable program for students and residents on our loupe and headlight systems. Take advantage of the special offerings:
1. Student Pricing
As a student, you are automatically eligible for special discounted prices.
2. Group Purchases
By bundling orders with other students, you will receive even greater savings.
3. Student Rep Program
By presenting Nano/iZoom products to your class, you can earn free loupes and headlights.
Which headlight works best for me?
Headlight is a step up from normal lighting solutions in that it offers flexibility and direct line-of-sight illumination with no blind spot. Depending on personal eye sensitivity, each person could be somewhat different in the preference of his/her lighting solution depending on his/her standard eye wear (for e.g., prescription glasses, safety goggle, face shield etc) and magnification loupes (brand names, magnification, optics and frame style). In general , sufficient lighting is required to achieve the detail and clarity in order to better handle operating procedures. DentLight's solutions offer:
Nano 2S and 2C for general illumination with magnification
Xtreme for oral surgeons, endodontists and high power magnification users who requires more intensity
All of our solutions have the best characteristics in their class in weight, size, digital functions, and a full suite of accessaries that significantly ease the integration and operation of the lights. We offer five mounting adapters that fit on all loupe brands and frames.
Why do I need a light?
With magnification loupes becoming more of a standard in restorative procedures, there is an ever increasing demand for better oral cavity illumination due to reduced optical aperture from the magnification optics. Overhead operating light and fiber optic headlight have been the standard for normal procedures until the past three years when the advancement of LEDs are starting to replace normal halogen, Xenon and plasma lighting in the same fashion of curing light. LED headlights make it possible to become smaller, brighter, lighter, portable and much more economic in scale of starting and operating a dental office. As a result, they are replacing the traditional fiber optic headlight and overhead operating light as championed by a number of industry leaders. More and more dentists are starting a practice ground up or transforming their offices leveraging on the new LED technology. The ideal combination of a good LED light and appropriate magnification speeds up procedures, improve quality of restorations and helping find canal. Just like the old saying: Seeing is Believing. DentLight offers the best combination of the both world in quality and economy. With the suite of solutions we offer, you can always find the comfort of what you need with the assurances of quality support behind you all the times.
Why do I need a loupe?
The experience with most doctors when they try their first pair of loupes is WOW!
Loupes provide distortion free magnification between 2x and 8x that improves work quality from a millimeter to easily 50 microns. As a result, any procedures carried with a naked eye will have automatic improvement in the quality and speed of work including margins, contacts, canals, and implants etc.
Additionally, loupes insure you to work at an optimum posture without the need of bending your back to get closer look. Long-term benefits have been proven tremendous in avoiding chronicle back pains and extending career lifetime.
When combined with fluorescence imaging in DOE, loupes ensure consistent soft and hard tissue imaging with less false positives.
Loupes make your work much more enjoyable every day.
Tell me about Dentlight's loupe?
DentLight's loupes offer distortion-free magnification between 2x and 4x with standard flip-up design that fits universally, whether it is prescription or non-prescription users. It comes with three style frame selections with the sports-frame being the most popular. The advantages of our loupe are both economic and lightwegit together with its compatibility to all our other products including DOE.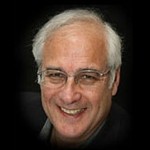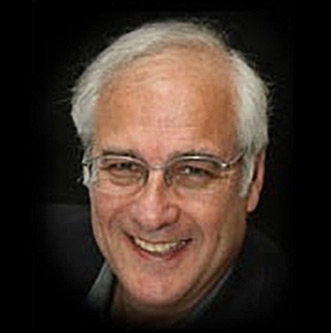 DentLight has introduced two terrific headlight systems: Nano Loupe Light and the iZoom. The same high quality manufacturing has produced two headlight systems that are lightweight, powerful, economical, and will adapt to any loupe system, headgear, safety shield of normal prescription glasses.
Dr. Howard Glazer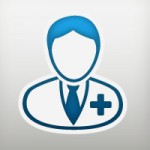 I just wanted to let you know how wonderful your products are.  I purchased the through-the lense loops and nano light.  I do not know what I was waiting for, it has been amazing.  The loopes fit and are adjusted perfectly.  I have been telling all my colleagues about the quality and value of your products.  Thank you
Christina Callaghan, RDH
Select a Location
All Locations
Alabama
Alaska
Arizona
Arkansas
California
Colorado
Connecticut
Delaware
Florida
Georgia
Hawaii
Idaho
Illinois
Indiana
Iowa
Kansas
Kentucky
Louisiana
Maine
Maryland
Massachusetts
Michigan
Minnesota
Missisippi
Missouri
Montana
Nebraska
Nevada
New Hampshire
New Jersey
New Mexico
New York
North Carolina
North Dakoda
Ohio
Oklahoma
Oregon
Pennsylvania
Rhode Island
South Carolina
South Dakota
Tennessee
Texas
Utah
Vermont
Virginia
Washington
West Virginia
Wisconsin
Wyoming