Loupes Laser Protection
More dentists are adopting lasers for dental procedures. Most laser manufacturers provide laser safety goggles for your eye protection. However, unless you  buy another laser loupes, you will need to find a solution for your eye protection using your favorite loupes.
Why buy another laser loupe if you can convert your own at a fraction of the cost?
Try patent-pending SafeLoupe filter – an innovative advanced high performance optical filter for quick and easy solution to protect your eyes
Ocular filter easily clip on to your existing loupes
Super lightweight and comfortable
Minimum light loss
No color distortion
Hassel free laser procedures
Extraocular full shield protection
With SafeLoupe Filter, you would not be tired and annoyed with traditional clip-in filters when you were
Fighting: 1)to fit onto your loupes; 2)with low light and color distortion; 3) procedure interruption; 4) cross contamination
Having discomfort on your face from: 1)weight; 2)fogging; 3)hurting your eye.
Fit on all major loupes including conventional, Orascoptic, Designs for Vision and Surgitel loupes.
Every year, laser damages tens of dental professionals in US. Magnification loupes significantly increases the chances due to its high focusing power. Don't be the next victim, TRY SAFELOUPE Filter!
Call us at 1-800-763-6901 ext. 701
By Dentalcompare
Operator Lights for Dental Loupes Dentalcompare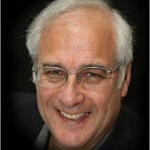 I love my soft tissue diode laser (Picasso AMD/Dentsply) and I love my eyes. In order to protect your eyes (and those of your assistant and patient as well) you must wear a filter. That often entails using something over or behind your present loupe system or maybe even buying another set of filtered loupes just for use with laser procedures. DentLight has introduced their clip-on ocular filter called SafeLoupe  that will easily clip on to the most popular brands
Read more
How is SafeLoupe Filter compared with clip-in filters?
As an alternative to clip-in laser filter solution, SafeLoupe Filter has many advantages to ease the dental procedures:
| | | |
| --- | --- | --- |
| | Traditional Clip-ins | Patent-pending Clip-on |
| Fit to loupes | Fit to loupe inside frame. Difficult and cumbersome. 14 sizes to fit variety of frames. Interfere with protruded lens. Have to bend on most frames | Fit to outside of lens barrel with easy Clip on. Three size fit all. |
| Visible transmission | Visible color distortion and low transmission (green, pink, or cyan). Interferes with normal cosmetic procedures | No color distortion and high visible wavelength transmission |
| Comfort level | Very uncomfortable on weight and proximity to eyes/face. | Very comfortable just like normal loupe wear. Do not feel weight. |
| Fogging | Yes from double layers and closeness to breathing. | No |
| Interruption to normal procedures | Yes. Have to deglove and place on filter for laser procedure. Interrupting full cosmetic procedures. | No |
| | | |
What is SafeLoupe Filter?
SafeLoupe Laser filter is a patent-pending clip-on optical laser filter to existing loupes to add laser protection to dental laser procedures. The filter fits on the loupe frame outside and loupe ocular outer rim as compared to the alternative clip-in filters which clipped on the inside frame of the loupes.
Does SafeLoupe filter fit on my loupes?
SafeLoupe laser filter fits on most of the major brand and conventional loupes including Orascoptic, Designs for Vision, Surgitel (except micro flip-up), Zeiss, iZoom, Sheervision, and PeriOptix. Please specify your loupe model when placing order.
How safe is SafeLoupe?
SafeLoupe Laser Filters consist of custom high performance clip-on ocular optical filters and extraocular shields that attenuate laser radiation in the standard dental laser wavelengths of 810, 940 and 980 nm for eye safe operation. The ocular filters are high contrast visible bandpass and infrared bandstop optical filters enabling both optimum visible wavelength visual transmission and infrared laser protection in the ocular field of the magnification loupes. The extraocular slide-in shield protects all side scattered light for completely safe eye protection.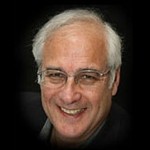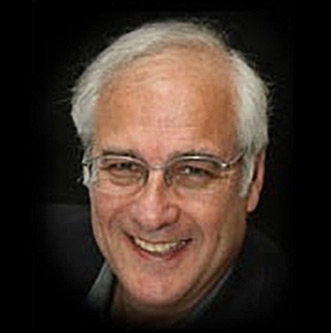 The SafeLoupe system is a "must have" product when doing laser procedures.
Dr. Howard Glazer
SafeLoupe Laser Filter Receives top 50 award.