It's brighter and longer!
Nano Freedom Plus is a premium version of the Nano Freedom wireless loupe light that doubles the intensity or running time of the standard version making it the most powerful wireless loupe light on the market now.
Engineered with a super lightweight (only 3 grams) headlight on the nose bridge, it uses two unique touch-free battery pods that connects with the frame temples to disperse battery weight evenly across the head with little extra weight on the nose or ear.
Packed with innovative new technologies, the Nano Freedom Plus delivers:
Freedom from the wire headache:
Uniform color temperature light using superior optics
Focused shadow-free beam of 40000 lux intensity
Proximity touch-free sensor  for easy hands-free activation
Freedom from the hassle of managing cords and battery packs of the traditional LED lights
Optimized beam quality with uniform pattern and skylight color for the most demanding procedures.
Lithium ion battery that runs up to 6.5 hours nonstop
Dual battery recharging time 1 hour. Replacement cost ~$20/pair battery.
Fit to all major loupes and eye wear frame
Hate fighting with your lamp cords every day?
Enjoy Nano Freedom Plus!
Call us today at 800-763-6901 ext 720 or email: sales1@dentlight.com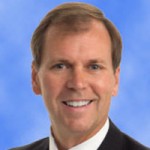 The Nano Freedom Plus is the latest in the Dentlight line of great products to make our practices more profitable.  The touchless system is amazing…I could not practice without it!
Dr. Douglas Lambert, DDS, FACD, FICD, FASD, FASDA, ABAD
Edina, MN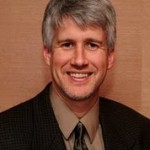 The Nano Freedom Plus is an excellent headlight.  It is easy to install, the light weighs only 3 grams, and is cordless!  The beam intensity of 40,000 lux provides excellent depth of field without being too bright & causing eye fatigue.  Placing the batteries on the arms of your telescopes helps counter-balance the weight of high mag telescopes.  If you are looking for a headlight, the Nano Freedom Plus should be on your short list to evaluate.
Nano Freedom LED Light has been selected for Dentistry Today's Readers' Choice Top 50 Technology Products of 2017.