The Most Comfortable and Durable Light now with "Invisible" Wire
Nano 2S is our newest generation Nano light that maintains its legacy of the smallest and brightest light on the market while improving on the optics, lamp wire/connector and battery with the most advanced and integrated technology.
It comes with a soft super thin and durable Teflon wire. The industry unique nano-engineered wire helps users to avoid struggling with lamp cord as has always been the case. In fact, users may not even feel or notice the high-tech wire with the new release design.
Nano 2S comes with the longest running battery on the market for 10 hours straight at high power setting and 24 hours continuous running at low power setting.
Additionally, Nano 2S outputs an optimum beam size that illuminates the whole oral cavity with the most uniform and skylight color pattern for accurate procedures including shade matching.
Nano 2S is a heavy duty light that significantly outperforms its predecessors which has already received high ratings from clinical evaluations including Reality and Dental Product Shopper from 2011-2012 as well as any competitors in the dental office illumination field.
Applications: Light weight magnified illumination for general practitioners and specialists.
Construction: Unique nano-engineered "invisible" Teflon lamp cord, reinforced custom connector, custom optics, built-in microcontroller smart and sleek battery pack. Modular construction for easy service on all components backed up by our service center in Plano, TX.
Power and Flexibility:
Proven 40000 lux cool white light.
Battery pack – the smartest and longest lasting battery pack for up to 24 hours running time
Optimized beam quality with uniform pattern and skylight color for the most demanding procedures.
Large raised button for hands free operation with easy elbow activation.
Remember the power level setting of the user's choice.
Backlit display of battery status
Smart audible beep ten minutes ahead of low battery shutdown.
An articulating arm optimized for line-of-sight illumination.
Fit to all major loupes with shock-proof durability.
The curing of composites was enhanced through the use of DentLight's Fusion and Kerr Dental's Demi Plus.
DentLight Fusion is a pen-grip-style curing light that has high output and can also be upgraded to a cancer detection aid. The Demi Plus continues the Dematron tradition with gun-style high-power curing. I am appreciating the faster curing and feeling better about the depth of cure from these lights.
I also reduced the size of the headlight on my loupes with a small LED light from DentLight called the Nano loupe light. The light was quite a bit brighter and smaller than my previous model.
By Dentalcompare
Operator Lights for Dental Loupes Dentalcompare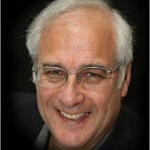 I love my soft tissue diode laser (Picasso AMD/Dentsply) and I love my eyes. In order to protect your eyes (and those of your assistant and patient as well) you must wear a filter. That often entails using something over or behind your present loupe system or maybe even buying another set of filtered loupes just for use with laser procedures. DentLight has introduced their clip-on ocular filter called SafeLoupe  that will easily clip on to the most popular brands
Read more
Life-time warranty on the LED bulb and one-year warranty on the rest of the components including battery, lamp cord and connector against defects in material and workmanship to the original purchaser of this product. This warranty is valid providing factory inspection indicates that any such defect was developed during normal and proper use. The manufacturer shall under no circumstances be liable for incidental, special, consequential damages and damage from misuse including the following expressed or implied:
–   Improper operation, accident or neglect, misuse or abuse, such as physical damage (drops, cuts, scratches, etc.);
–   Liquid, water, rain, extreme humidity, ultrasonic, autoclaving;
–   Tampering, improper repairs or modifications that have not been carried out by a certified Service Center;
–   Use of other spare parts and accessories other than from the manufacturer such as incorrect power adapter;
–   Other acts which are not the faults of the manufacturer.
You may purchase extended warranty to cover the lamp cord/connector up to five years.
Service
All product components can be repaired at Plano, TX with a typical turnaround time 2-5 days. Easy user replacement of protection cord in case of broken connector.
How long will the wire/connector last?
Lamp wire and connector are the most stressed component in the headlamp use. Beyond personal care and wire management, the engineering designs of wire and connector are directly tied to the professional lifetime of the product.
Nano 2S/2C are the fourth generation lights designed by DentLight. Material selection, patent-pending engineering and simplicity are the keys to the product design success. Rather than complicating the design with connection on the lamp side which introduces more failure point, we reduce the stress by shrinking the wire size to 1/4 of normal wire using nano-engineered teflon wire with a patent-pending reinforced connector on the battery side.
The unique mechanical properties of the teflon materials used in the wire offer ten times the flexural strength as well as impact, cut-through and abrasion resistance than regular PE wires. This enables us to reduce the lamp wire diameter from 3mm to 1.5mm thus shrinking the wire volume to 1/4 of normal wires. The smaller size not only reduces stress but also improves the durability and handling from clinical wear and tear.
Combined with custom soldered and molded connector with a reinforced jacket, the new generation Nano releases represent the most advanced technology design for professional medical illumination applications making the wire and connector so much easier to use and manage that the wire feels like "invisible" to most users.
Additionally, the new release kits come with custom protection cord to further extend the lifetime of your lamp in a harsh clinical environment with expected service life 2-3x longer than normal headlamp.
Furthermore, Nano 2S/2C are designed with modular construction for easy in-house service replacement, which no other manufacturers offer. This will reduce the cost of ownership of the product for a long long time of profit generation in the clinics.
What is a protection cord and why is it needed?
DentLight's headlight all have lifetime warranty on the LEDs built-in the lamp. The lamp cord coming with the light is made with the strongest custom wire and custom reinforced connector. To extend the service time of the lamp cord in a heavy duty professional clinic, we designed and custom made protection cord. As with all lights and battery, the junction from lamp to battery is where the most stress and pressure applied. The lamp can operate directly without protection cord, which is an insurance to the original lamp cord. This will ensure the minimum service charge  and prevent any downtime in case of unintentional damages or failure.
Which headlight works best for me?
Headlight is a step up from normal lighting solutions in that it offers flexibility and direct line-of-sight illumination with no blind spot. Depending on personal eye sensitivity, each person could be somewhat different in the preference of his/her lighting solution depending on his/her standard eye wear (for e.g., prescription glasses, safety goggle, face shield etc) and magnification loupes (brand names, magnification, optics and frame style). In general , sufficient lighting is required to achieve the detail and clarity in order to better handle operating procedures. DentLight's solutions offer:
Nano 2S and 2C for general illumination with magnification
Xtreme for oral surgeons, endodontists and high power magnification users who requires more intensity
All of our solutions have the best characteristics in their class in weight, size, digital functions, and a full suite of accessaries that significantly ease the integration and operation of the lights. We offer five mounting adapters that fit on all loupe brands and frames.
Why do I need a light?
With magnification loupes becoming more of a standard in restorative procedures, there is an ever increasing demand for better oral cavity illumination due to reduced optical aperture from the magnification optics. Overhead operating light and fiber optic headlight have been the standard for normal procedures until the past three years when the advancement of LEDs are starting to replace normal halogen, Xenon and plasma lighting in the same fashion of curing light. LED headlights make it possible to become smaller, brighter, lighter, portable and much more economic in scale of starting and operating a dental office. As a result, they are replacing the traditional fiber optic headlight and overhead operating light as championed by a number of industry leaders. More and more dentists are starting a practice ground up or transforming their offices leveraging on the new LED technology. The ideal combination of a good LED light and appropriate magnification speeds up procedures, improve quality of restorations and helping find canal. Just like the old saying: Seeing is Believing. DentLight offers the best combination of the both world in quality and economy. With the suite of solutions we offer, you can always find the comfort of what you need with the assurances of quality support behind you all the times.
What makes Nano lights the most comfortable lights?
Given that headlights are worn by clinicians all day long, the comfort level directly impacts the practice efficiency. Factors affecting the comfort levels include the weight and size of LED lamp, wire/cord, battery as well as the ease of activating and deactivating the light and composite filter. Additionally, the optical power, color, and beam quality/uniformity will significantly impact the visual comfort and procedure accuracy. Nano lights delivers the ideal combination of weight, size and optical beam. They not only offer the smallest and light weight LED lamps, but most importantly the smallest, lightest and easiest managing wire and battery pack. Combined with the superior quality optical power and beam delivered, users are guaranteed the most comfort and quality of any loupe lights as explained in more technical details in "How is DentLight different from other headlights".
What is a composite filter and How is DentLight's different?
Composite filter helps normal restorative procedures in preventing composite cures during prep and filling before final cures. The filter first needs to have sufficient isolation of blue wavelength light to prevent composite cured while applying the adhesive or packing the box. Second is convenience of use in that it is easy to move in and out of filtering position for normal and composite procedures without fighting with loupes lenses (e.g. rotating filter). Third is contamination when the gloves do not contaminate the loupe and light.
DentLight's composite filter is custom designed and molded to achieve all the above characteristics. It comes with three parts assembled:
Snap-on clip to headlight so that the filter can be taken in or out of the light in a snap
Orange filter to block blue light
Filter flip tool that can easily touch set filter into preset angels/positions while preventing any contamination on the filter, light or loupe.
The Filter flip tool can be easily slide out and autoclaved for disinfection. No more fighting with the filter loose, screw, bump with lens and contamination.
Do I still need to replace light bulb?
Fiber optic headlight uses Xenon or Halogen lamp with lifetimes in the range of 500-1000 hours. DentLight's LED headlights use high quality and high power LED lamp integrated with advanced heat sink and heat protection systems with lifetimes rated above 50,000 hours. Under normal use conditions with good product care, you would need a very long time to replace the lamp. Our warranty covers lifetime use of the lamp for your LED.
How much light is enough for me?
It is primarily determined by the magnification times of your loupes. When you double the magnifications, you need to quadruple the amount of light to see under the same contrast/clarity. Secondarily, eye sensitivity of each person is different and even the same person is different at different ages. It never hurts to have sufficient power if you can while you have the freedom of adjusting to your like. DentLight's solutions deliver sufficient light to cover users of all ages, all magnifications and all loupes.
Can you weigh the advantadges of Headlights with Overhead Operating Lights?
Overhead Operating Lights have been the industry standards for ages. The advantadges of the DentLight headlights vs a quality Overhead are:
Much brighter: 2 to 4x more concentrated light which is crucial in loupe procedures in efficiency and doing better quality work 
Portable with minimum weight (basically you feel no burden with you)
Direct line-of-sight with no shadows (ideal for teeth extraction)
Skylight color easing color matching
Easy composite settings
Does not taken any chair/counter space
No more bulb replacement
As low as a fifth of the cost
Why should I buy your lights as compared to other cheaper lights?
DentLight's headlights are half the cost of similar quality products with FDA certifications.
If you are comparing with LED lights in consumer stores that cost less than $100, the differences are:
4x to 8x more optical power with much focused beam (light you can not live with loupes)
Easy mounting to your loupes and eye wear
Integrated small rechargeable battery packs (you never need to worry about buying AA every day, the cost of which in a year will be more than the light)
Add on accessories to enable your professional job
Full service and support
One of the major concerns over the loupe light is safety as incidents have happened including fire hazard from burning battery and skin burn from lamp high temperature as illustrated from image below.
DentLight offers the most trustworthy and quality products as proven by clinicians and we stand fully behind our products as compared to some other companies without any FDA certification or independent validations on quality or performance. See
How is Dentlight different from other headlights?
 for further comparisons.
Does DentLight's headlights get hot?
LED headlights generate light through electrical current. The conversion from electrical power to optical power is close to quantum limit meaning that it is much more efficient than normal light bulb (about 80% energy saving). The part of electricity that did not convert to light dumps into heat sink of the headlight and increases temperatures.
Every high power headlight will generate some heat and become hot over time. The higher the power, the more heat. Depending on the size of the light, the heat will transfer into local temperatures or hot temperatures. The smaller the light, the hotter it gets with the same amount of electrical driving current and same surface areas.
DentLight's headlights are designed to optimize the heat transfer at their individual design size and engineering target. There is one main difference between our lights and other competitors lights in that we isolate heat for safe operations.
The new generation release (8/2015) significantly improved the heat dissipation and management resulting a super cool lamp even at the high power setting that the user will never feel their finger or skin hot burnt upon touching the lamp as is the case with other lights.
Can I leave the battery on the charger all the time?
Yes. You are assured of safety with our smart battery. One of the major concerns over the loupe light is safety as incidents have happened including fire hazard from burning battery while charging overnight as illustrated from the image below.
Dentlight's battery pack integrates smart charging electronics that automatically shuts down the current upon full charge and safely charges the battery at low battery voltage without overheating. Our battery pack represents the most advanced Li battery technology (represented by iPhone, iPad of today's world) and the most advanced integrated recharging circuits.
How is Dentlight different from other headlights?
Nano 2S and 2C lights are our fourth generation lights released in 2014 optimized to the engineering extreme of performance and quality. Recent release Nano 2S Touchless in 2015 further extends user interface to a whole different level for the most comfort and safety from contamination perspectives.
First Nano light is a lot smaller and easier to use than other similar lights on the market. Weighing 6 grams on the lamp and 17 grams total with the cord, it is the lightest and most comfortable loupe light on the market by a huge margin.
Second, the light intensity and pattern uniformity outperform most of the headlights making the visual acuity of teeth much better. Most other lights have internal pattern structure within the light beam making the intensity pattern uneven and distorting the field of view.
Third, Nano battery is designed with a built-in microcontroller to regulate battery, LED power and smart audible/display indications. Most other competitors use low level analog battery with mechanical buttons/turn knobs. The more advanced digital design used in Nano battery makes it not only a lot easier to use and clean but also much more robust and reliable with no moving parts. It also makes it possible to become at least 1/3 smaller but longer running for up to 24 hours. Nano 2S Touchless battery is a whole new level with easy activation of the light through proximity touch sensor even through gowns and gloves using the back of your palm or lower arm.
Last, the Nano 2S/2C lights use nano-engineered wire that is less than half of the size of anything out there while having ten times the mechanical flexural strength. The patent-pending wire and wire connection makes your daily routine much more comfortable and user friendly as the light becomes invisible in your practice..
Dentlight also has the most complete dental headlight offerings of any companies beyond the small light offering of Nano.
Xtreme delivers medium-to-high end optical power of up to 100,000 lux with uniform and variable beam size adjustment ideal for surgeons, endodontists and professionals who require the most power at even higher magnification.
How long does the battery run?
Battery performance (hours)

Nano 2S
Nano 2C
Level I
24
10
Level II
14
6
Level III
10
4.5
With your choice of the industries' longest running battery or smallest battery, you can work all day or half a day without worrying about your battery at the highest intensity levels for your eye wear. Nano battery has the option of direct plug in from charging cord to power up the unit as corded light for non-interrupted run.
Will Nano 2S/2C fit on any loupes, glasses or eyewear?
Yes. We offer a suite of five standard mounting adapters and a few more adapters for custom loupes. The adapters suit a broad range of personal preferences including removable and semi-permanent more secure attachment.
Is it possible to operate Nano handsfree?
Yes. Nano 2S and 2C come in with two special features that enable handsfree operation:
1. Battery pack with large ON/OFF key that only requires a simple knock from the elbow to turn on and off the light. This feature avoids contamination on the battery.
2. Composite filter flip-up paddle that avoids contamination of filter/light.
Furthermore, if you want the most convenient hands free operation, you may upgrade to the new release Nano 2S Touchless which uses an optimized capacitance activated sensor to help you activate the light through your pocket or gown with a simple close proximity placement of your wrist or forearm.
How durable are the Nano 2S/2C lights?
When it comes to engineering design, DentLight is vertically integrated in the design and implementation of all components. We do not cut corners and use cheap components for professional use. We ensure the highest quality and design in our products to their engineering extreme in form-factor, functionality, ease of use and durability on each component of LED, wire/connector, SMT, housing, and battery.
Headlamp itself consists of LED on its mounting base and optical assembly. Nano headlamp is shock proof in durability.
Unlike other headlights using off-the-shelf wire and connectors, Nano 2S/2C uses custom nano-engineered wire and patent-pending reinforced connectors unmatched on the market in comfort, strength and quality. We are proud to achieve the engineering feat that our competitors can only look up to.
Our products have evolved through four generations in 6 years with each one performing better than the previous one while maintaining our pricing throughout the improvements. This is different from other companies who outsource their development or rely on standard off-the-shelf parts that mostly does not meet the harsh clinical environment.
Furthermore, our modular design makes it easy for our service department to repair any components in the product including replacement of wires, connectors, lenses, and SMT components typically in just a couple of days.
We pride ourselves in standing behind our products over the past 10 years serving dental professionals to their highest standards.
What are the differences between Nano 2S/2C and our previous Nano lights?
Nano 2S and 2C are our newest models replacing the previous Nano 1.0 and Nano 2.0.
Three areas have been significantly improved over the previous models while maintaining the price:
Upgraded the cord and connector to nano-engineered wire and patent-pending reinforced 135 degree angle connector - the industry's thinnest and most durable cord with custom molded super strong connector.
New optics to expand the beam size by 50% for optimum full oral cavity uniform illumination.
Double (2C) and quadruple (2S) the running time of the batteries with improved interface, smart alarm and set-and-forget power settings.
Nano 2S and 2C battery packs are compatible with previous generations.
What are the color temperature and beam size? Can you describe the optical uniformity?
DentLight's headlight is designed to operate at a "Natural
 Light" color temperature of 5500 Kelvin, which simulates the North 
Sky 
Daylight. Nano 2S and 2C have a focused beam size of 3.0 inches at 14 inch distance. Since 
men's average oral cavity size is between 2 and 2.4 inches while women's are between 1.8 and 2.2 inches
, the optimized beam size will illuminate the full oral cavity at full open position while reducing spill over light to the patient's eye. Our custom optics enables uniform illumination within the field of view of regular loupes unlike most other headlights with uneven patterns with the light beam. This is particularly important in shade matching to ensure the best possible color matching with no visual mistakes.
Where can I purchase DentLight's products?
DentLight sells its products through most dental specialty distributors and dealers in the US. We exhibit our products at a number of regional and major trade shows. We are expanding internationally in Europe and Asia. Please check on where-to-buy for individual products. Service is offered through our manufacturing facility in Plano, TX. If you have any questions, please do not hesitate to contact us directly.
Manufacturer
DentLight
Orascoptic
Ultralight
Designs  for Vision
Lumadent
Surgitel
PeriOptix
Brand Name
Nano 2S
Endeavour
Feather
NanoLite
Lumadent
Micro
Mini
Product Image
Color Temperature (K)
5500
6500
6000
5800
NA
5500
6000
Color/Beam Uniformity
+++++
++++
+++
+++
++
+++++
+++
Design Highlights
Digital smart battery with invisible nano-engineered wire and custom lens for uniform focused light pattern.
Smart capacitance activated digital battery. Spherical lens with uneven patterns.
Analog turn-knob battery pack and spherical lens with uneven beam patterns.
Low capacity battery with custom wire.  Spherical lens with uneven beam patterns.
Analog turn-knob battery pack and spherical lens with uneven beam patterns.
Analog turn-knob battery pack. Custom achromatic lens with uniform beam pattern traded-off for lower intensity.
Analog turn-knob battery pack with external charger cradle, spherical lens with uneven beam patterns.
Ease of Use
+++++
+++++
+++
++++
+++
+++
+++
Compatibility (all loupe models)
√
x
√
x
√
x
x
Light Intensity (lux)
Level 1
16000
 21000
–
Level 2
20000
 32000
Level 3
40000
43000
30000
40000
38000
12000
40000
Weight (grams)
Lamp
6
7.4
6
10
6
9
6.9
Battery
137
127
148
116
156
114
186
Wire Diamter (mm)
1.5
2.8
3.3
3
3.6
3.5
3
Size (mm)
Lamp Diameter
17.7
15
16.5
19.1
16.3
17
17
Battery
47x74x21
51x89x20
69x77x24
31x44x12
50x98x22
NA
55x104x40
Beam Size (inch@14″)
3
2.6
3
3.1
3.1
3.5
2.9
Articulating Arm (line-of-sight)
√
√
x
x
x
x
√
Composite Filter (ease-of-use)
√
√
x
x
x
x
x
Battery Clip
Metal
Metal
Plastic
Plastic
Metal
Plastic
Plastic
Built-in Microcontroller(digital vs. analog knob)
√
√
x
√
x
x
x
Battery Run Time (hours)
Level 1
24
8
Level 2
14
–
Level 3
10
5
8
4
9
7.5
4
Battery Status Indicator
√
√
x
√
x
x
x
Battery alarm audible beep
√
x
x
x
x
x
x
Hands free Operation
√
√
√
√
x
x
x
Composite Filter
Flip-down included
Flip-down included
Rotation style not included
Rotation style not included
Rotation style included
Rotation style included
Rotation style not included
Recharge Time (hrs)
2.5
3.5
3.5
3
3.5
2.5
2
Retail (published relative price)
$$$
$$$$$$
$$$$
$$$$$
$$$
$$$$$
$$$$
Nano 2S
Nano 2C
Xtreme
Light Intensity
Level 1 = 12,000 lux
Level 1 = 12,000 lux
Level 1 = 35,000 lux
Level 2 = 20,000 lux
Level 2 = 20,000 lux
Level 2 = 55,000 lux
Level 3 = 40,000 lux
Level 3 = 40,000 lux
Level 3 = 100,000 lux
Weight
Lamp = 6 grams
Lamp = 6 grams
Lamp = 19 grams
Battery = 137 grams
Battery = 87 grams
Battery = 87 grams
Size
17 mm (Diameter) x
17 mm (Diameter) x
21 mm (Diameter)
Beam Size (@14″)
3inch
3inch
Variable 1.8 – 3.5inch
Bulb Life
100,000 hrs
100,000 hrs
100,000 hrs
Replaceable Cord
Service only
Service only
Yes
Battery Run Time
Level 1 = 24 hrs
Level 1 = 10 hrs
Level 1 = 10 hrs
Level 2 = 14 hrs
Level 2 = 6 hrs
Level 2 = 5.5 hrs
Level 3 =10 hrs
Level 3 = 4.5 hrs
Level 3 = 4 hrs
Recharge Time
2.5 hrs
2 hrs
2 hrs
Loupe Adapters
Adapts to all loupes
Adapts to all loupes
Adapts to all loupes
Part Number
8600113
8600112
8500010
Recommended Applications
General Illumination/shade matching for heavy duty office operation
Best suited to Hygienist, student, and small offices. Double up battery for heavy duty office.
Oral Surgeons
Periodontists
High Magnification Illumination
Endodontists
DentLight's composite filter is custom designed and molded to prevent composite cures during prep and filling before final cures. It is incredibly easy to use:
Hold the filter clip above the ledge/rim close to the front of the lamp housing
Snap the clip into the rim for a secure fit
Use filter flip paddle/tool to flip the filter in and out of the field
Orange filter to block blue light
Filter has three preset angels/positions to easily get out of the light field
Flip flip paddle/tool (autoclavable) prevents any contamination on the filter, light or loupe.
Nano uses custom made special Teflon wire that is not only strong and durable but also easy to maneuver into predetermined shapes to conform to the frame/facial contour. Use spiral Wire Wrap to fix the wire on the frame temple.  Angle set the wire coming out of the LED lamp to comply with the contour of your loupe frame
Use Wire Clip to fix the cord on the scrub collar on the back of your neck. Use of protection cord will help extend the lifetime of your cord as illustrated below. (a) Position Battery Pack with the Battery Pouch/Clip on the waist or belt of your scrub. (b) Always use Protection/Extension Cord when battery is placed in your scrub pocket.

Assemble the loupe light to your loupes using one of the interchangeable mounting adapters:
For flat glass frames and safety goggles, use the standard Universal/L combo adapter to clip on to the frame center.  Route wire by bending the Teflon wire 90 degrees at both the center of the frame and temple/frame junction. Use Wire Wrap to secure wire on the Frame Temple.
For 1) Orascoptic Rudy; 2) Zeiss EyeMag pro; 3) Orascoptic Titanium; 4) Surgitel Titanium,  first remove glue-on logo plate at the center of the frame, then screw on L-adapter at the center of the frame.
For Flip-up loupes (e.g. iZoom, Sheervision, Surgitel, PeriOptix), use U-adapter and slide to the middle of the flip-up bar.
For DFV Yoeman, Nike, Surgitel Oakley and other curved frames, use Y-adapter to mount at the center of the frame with optimized cascading articulating arms.
For further detailed mounting options to other loupes, contact DentLight for information.
Select a Location
All Locations
Alabama
Alaska
Arizona
Arkansas
California
Colorado
Connecticut
Delaware
Florida
Georgia
Hawaii
Idaho
Illinois
Indiana
Iowa
Kansas
Kentucky
Louisiana
Maine
Maryland
Massachusetts
Michigan
Minnesota
Missisippi
Missouri
Montana
Nebraska
Nevada
New Hampshire
New Jersey
New Mexico
New York
North Carolina
North Dakoda
Ohio
Oklahoma
Oregon
Pennsylvania
Rhode Island
South Carolina
South Dakota
Tennessee
Texas
Utah
Vermont
Virginia
Washington
West Virginia
Wisconsin
Wyoming